"With Vikings on the backs of dragons, the world just got a whole lot bigger."
| | |
| --- | --- |
| | This article is a Stub and would benefit greatly with more information. You can help by expanding it. |

Baggybum the Beerbelly is Stoick the Vast's brother, and therefore Hiccup Horrendous Haddock III's uncle. His son is Snotface Snotlout. He is mentioned in the franchise as Spitelout Jorgenson, and as part in the books as a minor character. He is married to Fainting Freda. He stands up for Snotlout and pushes him to be chief many times.
Biography
Son's Initiation
Physical Appearance
As his name entails, Baggybum is very large. He is describe as "about the size of a killer whale who hadn't had much excercise recently."[1]
Personality
Trivia
Gallery
Notes & References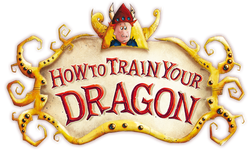 Characters