Bork the Bold
Talk

0
388pages on
this wiki
Bork the Bold
(formerly known as
Bork the Very, Very Unfortunate
) was the great-great-great-grandfather of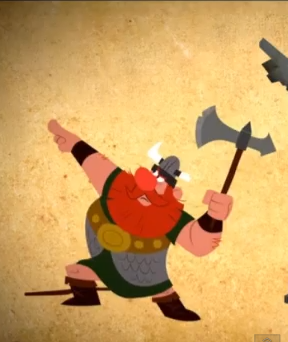 Gobber the Belch
, and, in the
film continuity
, was the author of the first
Dragon Manual
. He apparently had a pet sheep named Willie, the last sheep of his unsuccessful flock, just as his descendant Gobber has his pet sheep,
Phil
.
Book of Dragons
Edit
His backstory is revealed in
Book of Dragons
; over the course of his life,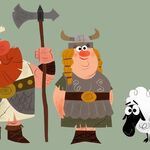 Bork attempted many professions, but was always sabotaged by passing
Dragons
. Over the years, Bork accumulated a lot of knowledge about Dragons, writing the information down in a book. It was Bork who devised the
Dragon Classes
, and his work was passed down and modified through the many the
Viking
generations of
Berk
. His gathering of Dragon knowledge in spite of the risk to his own life merited his change of title.
Dragons: Riders of Berk
Edit
In episode 19-"We Are Family Part I", it is revealed that the Isle of Berk celebrates an entire week commemorating Bork, called Bork Week.
It's also seen when Bork is writing the Dragon Manual, that he is left-handed.
His private archives of notes, thoughts, feelings, fears, and observations on dragons (and some recipes) was passed down within his family until inherited by Gobber. The notes were the resource Bork used to write the Book of Dragons.
He is voiced by Jim Cummings.