"With Vikings on the backs of dragons, the world just got a whole lot bigger."


This article is a stub and would benefit greatly with more information. You can help by expanding it.

Bullheart was Stoick the Vast's riding dragon. Bullheart betrayed Stoick in How to Steal a Dragon's Sword by attacking him. This is most likely because Alvin the Treacherous (who became the new King of the Wilderwest in waiting) spoke of chaining up the dragons, angering him. This could also be because of Stoick's mistreatment of his dragons. It is unknown what species he was.
Biography
Trivia
Gallery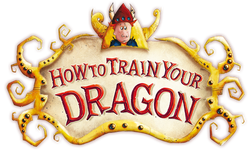 Characters
Ad blocker interference detected!
Wikia is a free-to-use site that makes money from advertising. We have a modified experience for viewers using ad blockers

Wikia is not accessible if you've made further modifications. Remove the custom ad blocker rule(s) and the page will load as expected.