The Carrier Dragon is mentioned only once in How to Break a Dragon's Heart'.
Physical Description
The Carrier Dragon's usage and name brings to mind carrier pigeons. Most likely this dragon is on the small side, used by Vikings to deliver letters.
Appearances
A Carrier Dragon is sent to Bertha of the Bog-Burglar Tribe with a note saying that no one can find Camicazi, her daughter. Unbeknownst to them, Camicazi is being held captive by the Berserker Tribe.
Dragon species of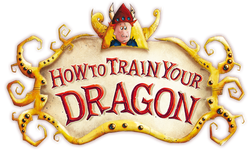 Dragon Species from the Books