"With Vikings on the backs of dragons, the world just got a whole lot bigger."
| | |
| --- | --- |
| | This article is a Stub and would benefit greatly with more information. You can help by expanding it. |

Clueless is a young Viking from the How to Train Your Dragon book series. 
Description
Clueless is a member of the  Hairy Hooligan tribe, and is described as being so stupid it is remarkable that he can make it through the day. For instance, once when Gobber asked him to bring his "dragon" with him, he brought his "flagon", a small jug, instead. The truth is, Clueless has the mental capacity of a jellyfish; tiny legless life forms swimming in the sea who have more ability to plan ahead than Clueless although they have no brains. Clueless's hunting dragon is a Lackwit, and his Riding-Dragon is a Dimbruiser.
Biography
Personality
Physical Appearance
Trivia
Gallery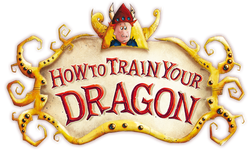 Vikings