"With Vikings on the backs of dragons, the world just got a whole lot bigger."
| | |
| --- | --- |
| | This article is a Stub and would benefit greatly with more information. You can help by expanding it. |

Dogsbreath the Duhbrain was a friend and fellow bully of Snotface Snotlout. He played the role of being really tough and going along with Snotlout before his death. Together, these two were trouble, and they were always bullying the rest of the tribe. He is not especially intelligent, and usually went along with whatever Snotlout said, and sniggering oafishly. Sometimes he laughed so hard that snot comes snorting out his nose. He also has a hunting dragon named Seaslug.
Biography
Dogsbreath is on a Viking longboat at the beginning of the book with the rest of the Hooligan novices. They are going through one of Gobber's sword-fighting lectures. He fights Hiccup and almost kills him.
At the beginning of the book, the Hooligans are searching for Camicazi in the Eastern Archipelago. Snoutlout is telling ghost stories to him and Fishlegs, which terrifies both of them.
Personality
Physical Appearance
Dogsbreath is very large. In fact, he was the largest of all the Hooligan novices.
Trivia
Gallery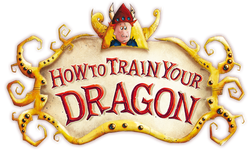 Characters