"With Vikings on the backs of dragons, the world just got a whole lot bigger."
| | |
| --- | --- |
| | This article is a Stub and would benefit greatly with more information. You can help by expanding it. |
Hiccup, The Viking who was Seasick is a picture book which introduces Hiccup. Only Hiccup, Old Wrinkly, and Stoick the Vast appear in the book. In the book, Hiccup tells his father, Stoick the Vast, that he feels seasick. Stoick then tells Hiccup that Vikings don't get seasick. At the end is a message: Vikings always get seasick.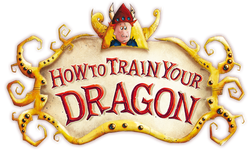 Book List