How to Train Your Dragon Wiki
is a collaborative encyclopedia all about the
How to Train Your Dragon book series
,
soundtrack
,
game
and the
film adaptation
and
DreamWorks Dragons: The Series
that
anyone can edit
.
Founded on February 24, 2009. We currently have 1,620 articles, 23,347 files, and 143,056 dragons trained.
Contribute to the How to Train Your Dragon Wiki
To write a new article, just enter the article title in the box below.
Loading RSS data...
Featured Dragon - The Bewilderbeast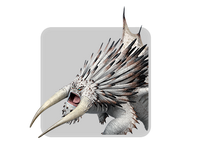 Bewilderbeast
are a new type of dragons that is featured in How
to Train Your Dragon 2, only two specimens are known to exist, one of them controlled by the movie's antagonist (Drago) while the other is assisted by the protagonist (Hiccup). These creatures are truly massive, dwarfing even the mighty dragon, The Red Death.
Featured Other - How to Train Your Dragon 2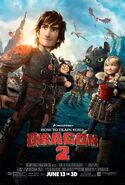 How to Train Your Dragon is the long awaited sequel of How to Train Your Dragon, the gang returned again for the action adventure movie set Five years after the original Film took place. The film is directed and scripted by Dean DeBlois. From the original, all voice actors returned, Jay Baruchel, America Ferrera, Jonah Hill, Gerard Butler, Christopher Mintz-Plasse and Craig Ferguson. The film is set to be released June 13th, 2014, by DreamWorks Animation.
Featured Character - Hiccup Horrendous Haddock III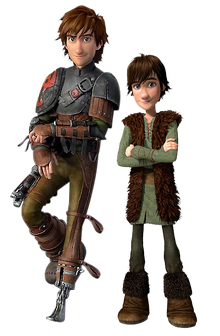 Hiccup Horrendous Haddock III is the main character of the How to Train Your Dragon book series and the 2010 DreamWorks film adaptation, where he is voiced by Jay Baruchel. He is a member of the Hairy Hooligan tribe, which is never referred to by name in the film. He is son of the chief, Stoick the Vast, thus making him heir to the tribe. His dragon, Toothless, is Common or Garden Dragon, though in the film is a Night Fury, the rarest and most intelligent of the dragon species in the film. Hiccup is planned to return, along with Toothless, in How To Train Your Dragon 2 on June 13, 2014.
Do you think Dagur is alive?
What was your favorite episode in Race to the Edge, season 4?
What was your least favorite episode in Race to the Edge, season 4?
What is your favorite Common Dragon?
What movie was your favorite?
How excited are you for How to Train Your Dragon 3?

Dragons: Race to the Edge, Season 4
will be released in
February 17, 2017 03:00:00 ESTPlease enable javascript on your browser.
The Serpent's Heir
will be released in
February 25, 2017 00:00:00 ESTPlease enable javascript on your browser.
How to Train Your Dragon 3
will premiere in
March 1, 2019 00:00:00 ESTPlease enable javascript on your browser.
0
How to Train Your Dragon Wiki
Join the Dragon Training Session!>
If you see this, your JavaScript might be disabled or DiscordIntegrator plugin isn't working. If the latter, please contact a wiki administrator.
The votes are in! And the results are . . .




And yes to this as well. I have enabled them now.

Thanks everyone for voting! Please Check How to Train Your Dragon Wiki Dragon Fight Club.

Read more >

Everybody needs to read this whole thing before commenting!

We need to get this wiki a bit more organized and create a strong policy on how every page should be done and what can't be done and make some rules here. I need your guys ideas on some things. I also want to come up with a way to be more interactive as a community.

All of the infoboxe…

Read more >
Just yesterday, the shipping wiki opened up the submissions form for nominated your favorite official couple. The nominations run until January 23rd, and the first round of the tournament starts then. So users please go and nominated Hiccup and Astrid to get them in this years tournament. They have not been in one of those tournaments yet.

Whe…

Read more >

Okay, so we now have a birthday calendar on this wiki! Check it out here. If you want your name put up there, you have to say so in one of these: this blog, in this thread, on my talk, or on the talk page of an admin.

Read more >

I saw that Wikipedia has a very similar poster for Book of Dragons. Ours is larger, but Wikipedia's has better colors. Take a look at ours here, and theirs here. If the Wikipedia one gets more votes, I will upload it as a new version. I personally prefer the Wikipedia poster because the colors look way better, as the blue just looks so dull fo…

Read more >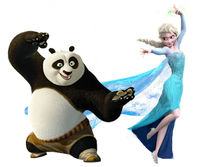 Ad blocker interference detected!
Wikia is a free-to-use site that makes money from advertising. We have a modified experience for viewers using ad blockers

Wikia is not accessible if you've made further modifications. Remove the custom ad blocker rule(s) and the page will load as expected.