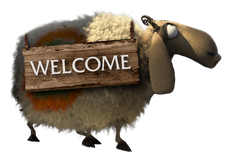 to the How to Train Your Dragon Wiki
The How to Train Your Dragon Wiki is a collaborative encyclopedia all about the How to Train Your Dragon book series and film franchise that anyone can edit.


Founded on February 24, 2009. We currently have 2,657 articles, 40,266 files, and 217,861 dragons trained.
Helping Out
For starters, contributing to this wiki is easy as the following:
Contribute to existing pages in need of content
Upload files such as pictures and videos
Create new pages, including articles, categories and templates.
To create a new page, just enter the article title in the box below.
Before editing, do check out our Rules and Manual of Style!
Stumped? Visit our Community page for insights, goals and our to-do list.
Featured Dragon - Triple Stryke
"Vicious. Aggressive. Belligerent. These are only three of the words that describe the Triple Stryke in battle and the incredible fury it unleashes with its trio of braided tails. Displaying an ornery disposition from the beginning of their lives, Triple Strykes make the ideal champions in underground combat arenas. With their barbed hides that deflect attacks, their intense fire blasts that blind opponents, and their tail triad that braids into a single powerful weapon, a Triple Stryke wins most bouts on intimidation alone. But victory sometimes breeds vanity and exploiting this overconfidence is often the only way to defeat a Triple Stryke in battle."
Featured Character - Dagur the Deranged
"Dagur is obsessed with Dragons and hates Hiccup.
After his defeat, Dagur the Deranged was imprisoned on Outcast Island for three years. But rather than rehabilitate his fractured mind, Dagur instead focused solely on his next attack on the Dragon Riders. Dagur packed on considerable muscle during his time in jail, making him an even more formidable fighter. He finally escaped from his cell and the archipelago, eventually finding a new fleet of ships. With a new armada now under his control, Dagur is ready to launch his final assault on Hiccup and Toothless, and he's going to use the mysterious Dragon Eye to do it."
Featured Other - The Serpent's Heir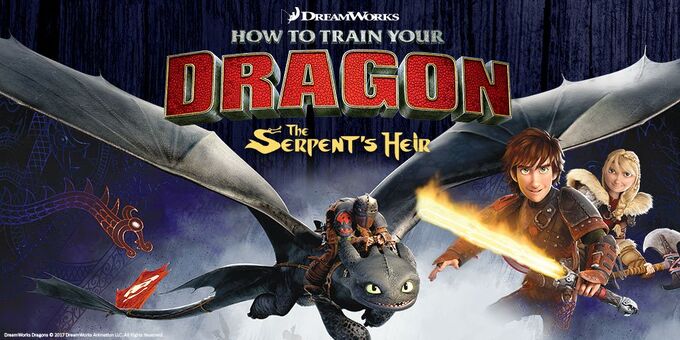 "Picking up just after the events in How to Train Your Dragon 2, Hiccup, Astrid, and company are called upon to assist the people of an earthquake-plagued island. But their lives are imperiled by a madman and an incredible new dragon who even Toothless—the alpha dragon—may not be able to control!"
Poll Booth
Who is your favorite current villain in Dragons: Race to the Edge?
Who is your favorite current ally of the Dragon Riders in Dragons: Race to the Edge?
What was your favorite episode in Race to the Edge, season 5?
What was your least favorite episode in Race to the Edge, season 5?
What movie was your favorite?
How excited are you for How to Train Your Dragon 3?
Affiliates
Want to affiliate with us? Learn how....
Next Release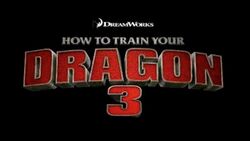 How to Train Your Dragon 3
will premiere in
March 1, 2019 00:00:00 ESTPlease enable javascript on your browser.
Dragonvine
will be released in
January 24, 2018 00:00:00 ESTPlease enable javascript on your browser.
News Feed
Loading RSS data...
Random Quote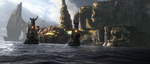 "This... is Berk. The best kept secret this side of, well, anywhere. Granted, it may not look like much, but this wet heap of rock packs more than a few surprises."
―Hiccup's opening narration in the second film
User Spotlight
Yountrainer has been featured because of his outstanding achievements and contributions to the Wiki community. Do congratulate him on his talk page!
Learn how to be featured here!
Dragon Fight Club
Join our Dragon Fight Club! Go here to vote for the current Match:



VS
Discord
If you see this, your JavaScript might be disabled or DiscordIntegrator plugin isn't working. If the latter, please contact a wiki administrator.
Official Sites

DreamWorks HTTYD Site


Cowell's Books Site


Race to the Edge Map


How to Train Your Dragon Wiki on Facebook


DreamWorks HTTYD on Google+
Site News
I've just returned from a really long editing break and it's great to be back. While I haven't been editing much, I have visited several more wikis for reference during my meager spare time. Something I picked out would be that they all have a rather standardized theme in terms of colour, format and templates, which our wiki lacks. The follow…

Read more >

An idea came to me today after looking at the biography sections on Hiccup and Astrid's pages. The biography sections on those pages is a little long, and it makes the page very long. What I was thinking was that I would move the biographies for characters (The main six characters to start) each to their own page. Of course I would leave the …

Read more >
Blogs
About me i'm a HTTYD fangirl. I have a Bear. ( not really i have a dog named Bear) Im writing a Fanfichon and i play SOD

Read more >


November is not stated because it is highly unlikely to be released this month as we are already halfway through.

Read more >

After The Search of their long lost father came to an end, Dagur an Heather returned to Beserker island. to read an learn about their fathers past. in hopes of discovering how he got shipwrecked on the sacred island home of the elder dragons. an perhaps learn a thing or two about their new improved enemy! Krogan. The Next morning,  they took …

Read more >
---
The How to Train Your Dragon Wiki is a fan site and is in no way affiliated with Cressida Cowell, DreamWorks, its film franchise and/or its subsidiaries or affiliates.