Inner Ocean is a location introduced in Dragons: Rise of Berk.
Official Descripton
"This span of water separates Berk from Meathead Islands. It is normally calm, but be warned! As the saying goes - when it rains it pours and when it pours be careful of the Shockjaws!"
Geography
This ocean is located between the Isle of Berk and the Meathead Islands. It is described to be relatively peaceful, but once in a while, the weather dishes out storms.
Appearances
Games
Unlocked at Level 21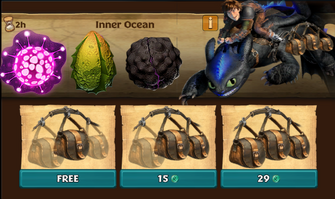 October 16, 2015 - October 19, 2015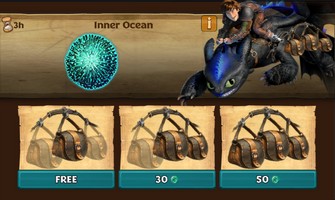 | | | | |
| --- | --- | --- | --- |
| Time | | 3h | |
| Level Unlocked | | All | |
| Cost of First Bag | | 30 | |
| Cost of Second Bag | | 50 | |
| Dragons Found | | Sliquifier | |
References