Iron Isle is an island that first appears in Dragons: Race to the Edge. It is the only known home of the Armorwing.
Official Description
"This looks like an ordinary island, but looks can be deceiving. This island is home to the fearsome Armorwing, a dragon that steals any metal it can find from unsuspecting travelers and fuses it to its hard shell. If you explore this island, make sure your keep a firm hand on your axe or sword."
―Hiccup's Map from Race to the Edge
Apearances
After Snotlout is given the Jorgenson Ceremonial Axe by his father and entrusted to chop down a tree at a union between House Jorgenson and House Hofferson, he loses it while flying due to his ego and it lands on Iron Isle. Snotlout, Hiccup, and Astrid go down to retrieve it, only to find that it is stuck to the back of an Armorwing. After failing to remove it, Snotlout comes up with a plan to go to Breakneck Bog to lure some Smothering Smokebreaths to Iron Isle, so that they can remove that axe from the Armorwing's back. The plan works at first, but then the teens realize that they're hurting the Armorwing, as it needs to metal for defense. Armorwings no scales on the parts of the body that have the metal. Snotlout attempts to steal the axe back from the Smothering Smokebreaths, but barely succeeds. The teens then lure the Smothering Smokebreaths away from the Armorwing with a ball of metal they welded together, and the Smothering Smokebreaths fly back to Breakneck Bog. The Armorwing lies on the ground defeated, with his metal armor mostly gone. Suddenly, Toothless and Stormfly bring the Armorwing more metal, and the Armorwing welds it to himself. Hiccup then decides to leave, just in case the Armorwing is still angry and to make the ceremony in time.
Games
January 12, 2017 - January 16, 2017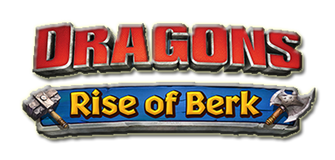 Gallery
References
The Barbaric Archipelago of
Lands undocumented in the Map
Caves of Jotunn (Underworld)
Mouth of Fafnir (Dangers of the Deep)
Northlands (The Ice Castle)
Odin's Grassland
Pointy Point
Puffin Point
Quaking Cavern
Queen's Cove
Rejuvenisle
Resolution Reef
Scauldron Island (RTTE Map)
School of Dragons (Island)
Screeching Woodlands
Sleipnir Island (RTTE Map)
Snoggletog Island
Sorrow Island (sunken)
Sparkfire Mountain
Speed Stinger Island (RTTE Map)
Sunken City (RTTE Map)
Sunstone Island (sunken; RTTE map)
Swarmlands (RTTE Map)
Tall Tree Island (sunken)
Team Hiccup
Team Snotlout
Tender Tides
Thor's Bluff
Thor Rock Island (sunken, RTTE Map)
Thorstopia
Thunderclaw Island (RTTE Map)
Thunderhead Bay
Towering Timberland
Uglythug Lands
Utgard-Loki (The Ice Castle)
Wildwood Shores
Whispering Death Island (RTTE Map; "Wispering" in ROB)
Ad blocker interference detected!
Wikia is a free-to-use site that makes money from advertising. We have a modified experience for viewers using ad blockers

Wikia is not accessible if you've made further modifications. Remove the custom ad blocker rule(s) and the page will load as expected.