"Speedifist's Riding-Dragon is a Swiftglider, as fast and as quick as its rider."
―Official Book series Website
The Swiftglider is a dragon mentioned on the Official How to Train Your Dragon Books Website.
Physical Appearance
There is not much information for the Swiftglider, beyond that it is a Riding Dragon, and that it is very fast. Most likely this dragon is designed for speed, and also gliding, due to its name.
References
Dragon species of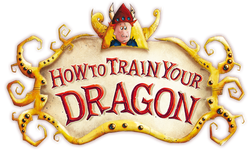 Dragon Species from the Books