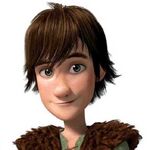 Hi there!
My name is Adrian, 23 years old and I'm from Germany.
I've seen lots of movies, I'm in the cinema almost once a week, but absolutely no movie ever amazed me like "How To Train Your Dragon". When I saw the DVD was available, I bought it instantly. Later, I even replaced my laptops DVD-drive with a BluRay-drive only in order to watch this movie in full-HD (Needless to say, that I bought the BluRay too). By now, I've watched the movie more than 60 times. I wake up with the amazing soundtrack every day (Even while I'm typing this text, I'm listening to it). My Wallpaper is Hiccup meeting toothless and my Windows-User-Profile-Picture is Hiccup as well. I've set up a screensaver with snapshots from the movie. Even my facebook-picture shows Hiccup.
If you wonder, how much I really like the movie (and the whole franchise) you might want check my collection.
Pepole labled me crazy, when they found out, that I wrote down all the movie-dialoges (in german, of course). I just stopped the movie and typed the dialogues in advance. When I resumed the movie, it was fun to hear them saying, what I've just written.
Yeah... obviously, Hiccup is my hero and I really identify with him.
He's a very smart person breaking with old prejudices and experiencing a deep friendship with his former enemy.
He is someone, who has always the best for his friends and persons who are close to him in mind.
He knows disappointments, rejections and how it is to feel all alone.
But the most important thing: He is always positive, even when he discovered his leg to be crippled.
Unfortunately, the really cool Riders of Berk-series weren't available in germany at any chance. Only option: Wait for them to appear on youtube and download them really soon (Because they're disappearing after just some hours...).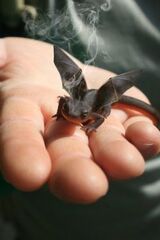 Turns out, the series aired in germany as well, but when I listened to the first episode, I wasn't able to bear it more than 3 minutes due to the fact, that the voices were anything but the voices that I got used to. That's why I'm looking forward to the next main movies with mixed feelings. On one hand I can't wait to see it but on the other hand... Well... They already screwed the series with their poor german-translated voices...
The brightest spot in my history of being an HTTYD-fan is undisputedly not something, but someone. I present to you: A great HTTYD-fan and an even greater friend Toothless the Nightfury! I got to know him right here in this wiki and since we started emailing each other on nov 8th 2012, we've exchanged more than 1100 emails (updated april 26th 2013) and countless hours of skyping. Oh... And we've sent snoggletog-gifts to each other as well :D
Can't wait to travel half way around the world to meet him in person this summer :•)
If you not already noticed: My main area of contributing to this wiki are high quality images. Since I'm not native to english, I only correct the most obvious mistakes.
Here are some of the screenshots, that I took from the movie and some of my drawings. I hope you enjoy them. Feel free to use them anywhere. Guess who inspired me to draw? No one but Toothless the Nightfury!